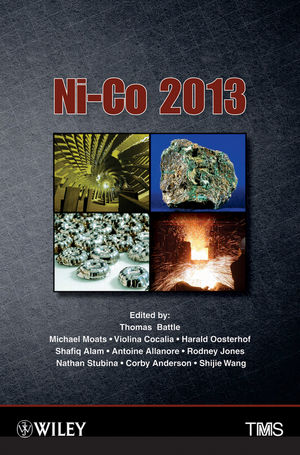 With both nickel and cobalt featuring heavily in modern industry, there is an ongoing and intense interest in ore supplies and processing, applications development, and recycling. This e-book presents a collection of authoritative papers covering the latest advances in all aspects of nickel and cobalt processing, including fundamentals, technology, operating practices, and related areas of Platinum-Group Metals (PGM) processing. Special emphasis is given to the treatment of sulphide and laterite ores, concentrates, and secondary materials for the production of nickel and cobalt.
Ni-Co 2013 is edited by Thomas P. Battle, Michael Moats, Violina Cocalia, Harald Oosterhof, Shafiq Alam, Antoine Allanore, Rodney Jones, Nathan Stubina, Corby Anderson, Shijie Wang and is published by Wiley. It can be ordered
directly from the publisher
.